Homepage
Main content starts here, tab to start navigating
Slide 1 of 10
Slide 2 of 10
Slide 3 of 10
Slide 4 of 10
Slide 5 of 10
Slide 6 of 10
Slide 7 of 10
Slide 8 of 10
Slide 9 of 10
Slide 10 of 10
Welcome to Cornucopia!
Consistently voted Eugene's Favorite Burger for several years in a row running, Cornucopia is a local Eugene favorite with three unique locations serving the best in locally-sourced modern pub fare and craft beverages. 17th Street Cornucopia offers a neighborhood feel with a large outdoor beer garden and sidewalk seating. 5th Street Cornucopia also offers a more downtown feel also with sidewalk seating while hosting nightly events. Recently opened Cornucopia Main Street in Springfield adds to the freshly revitalized downtown area. Another great space to enjoy award winning burgers, comfort food and drinks.
Our relaxed atmospheres, well-rounded, eclectic menu, and craft cocktails and rotating microbrews attract locals and visitors alike. We pride ourselves on using ingredients that are locally-sourced, antibiotic-free, and hormone-free. From our highly acclaimed burgers and comfort foods like our homemade Mac 'n Cheese and Chicken Pot Pie to our fresh and delicious signature salads, you'll taste the quality and love in every bite.
Cornucopia Restaurant on 17th
Click below for more!
Learn More
Cornucopia Bar & Burgers on 5th
Click below for more!
Learn More
Cornucopia Main Street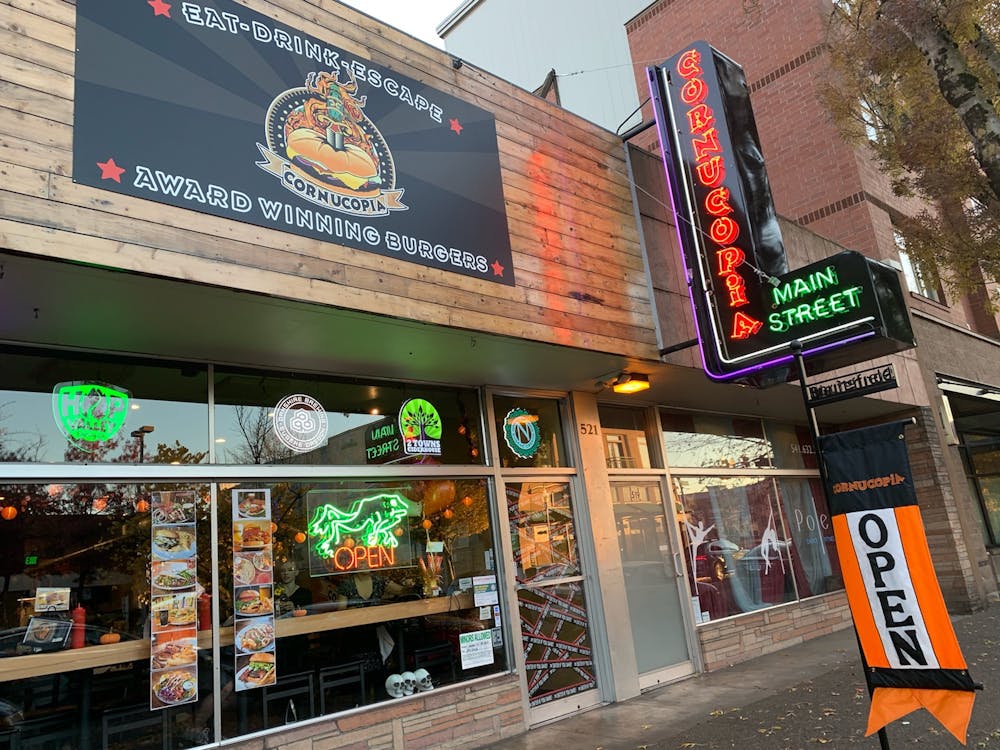 Click below for more!